PMR provides services to Consultants and Contractors worldwide including the provision of manpower to:-

ESBI – Saudi Arabia – Waad Al-Shamal

Owners Engineer providing Project Management & Consultancy Services based in the North Eastern region of Saudi Arabia. The CCGT Power Plant will be 1000MW with a 50MW Solar Plant. Recruitment commenced 2016 and ongoing 2017/18...
Site Manager, Lead Mechanical, Electrical, Civil, Instrument Engineers, Commissioning Engineers, HSE, Quality QA/QC Engineer, Contracts Engineer, Materials/Welding Engineer.

WHESSOE / SAMSUNG – Singapore, India – LNG Construction and Upgrade Projects

Interface & Project Managers, Construction Managers and Discipline Engineers.

POYRY ENGINEERING – Power SE Asia

EPC- Services contract for various Thermal Power Plants, mainly large & medium Coal-fired PP located in Manila/Jakarta or Kuala Lumpur.
Project Manager – Owners Engineer & Senior Mechanical Power Plant Engineers


JOANNOU & PARASKEVAIDES (J&P) – Qatar, Saudi Arabia & Oman.

Construction of the West Corridor for the East/West Expressway connecting the Industrial Area to the New Doha International Airport. Provision of Project & Construction Management/Civils/Mechanical/QA-QC/QS & Contracts personnel.

Design & Construction of New Freeway & X roads Soft/Hard Landscaping & related Infrastructure.

Project of the Custodian of the Two Holy Mosques King Abdullah Bin Abdul-Aziz for the Development of Security Facilities" – Project & Construction Managers.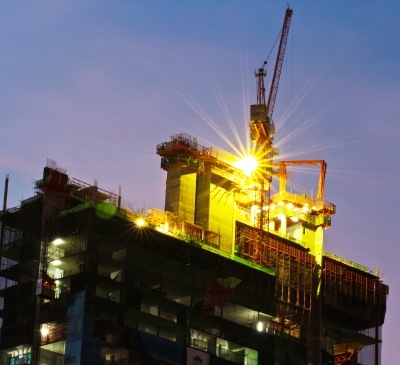 Image courtesy of Feelart/FreeDigitalPhoto.net

Also various civil construction, road, airports, reservoirs, pipeline, petro-chemical, oil & gas GOSP programmes in UAE, Libya, Ethiopia, Egypt Saudi Arabia and Greece.


JACOBS ENGINEERING – Power Plant & Wastewater projects Saudi Arabia. Senior Project Managers UK & Overseas, Construction, Commissioning & Project Controls Managers.


WORLEY PARSONS – Senior Lead Engineers for Power Plant Project Saudi Arabia.

PARSONS BRINCKERHOFF / PB POWER – provision of Senior Power Generation, Desalination and Utilities engineering personnel to programmes in South America, Oman, Iraq, Libya, Syria, UAE, Saudi Arabia, South Africa, Qatar, Sudan, Singapore & Thailand. CCGT, Coal-Fired, Thermal Power Gen.

MOTT MACDONALD – provision of Senior Project Directors, Construction & Commissioning Managers, Discipline Engineers for Thermal Power Generation, CCGT, T&D & Hydropower Projects Saudi Arabia, Thailand & Worldwide.

PARSONS GROUP OMAN ENGINEERING – Conceptual, Process Design, Senior Discipline Engineers.

SAPL – Aramco Southern Area Oil & Gas Plants Program – In excess of 40+ Engineers & Support Staff, incorporating Project Engineers, Field Construction, Inspection, Safety & Welding Engineers.

SHELL OPERATING COMPANIES such as PDO Shell in Oman and Pan Emirates in UAE which provides services to companies such as ADNOC, ADGAS & ZADCO.

WADE ADAMS CONTRACTING, Dubai – Senior Contracts and QS personnel for Civil Infrastructure (roads, bridges, lighting, drainage) projects in the Middle East.

CCE – CONTRACTING & CONSTRUCTION ENTERPRISES, RIYADH, SAUDI ARABIA – provision of Architects, Contracts, QS, Civil, Quality & Safety Engineers for high rise civil, infrastructure, refinery, oil and gas projects throughout Saudi Arabia.

ERE MIDDLE EAST – QS, Contracts, Building Services MEP personnel for High Rise Construction Projects – Qatar

SAUDI ARAMCO / SABIC / HAKA GROUP – Oil, Gas, P/chem. provision of personnel to the PCS, ITS, MTS, CTS, GES, Training & Al Khafji Programmes in Saudi Arabia.

QANBAR GROUP- Readymix & Precast Concrete Production – Saudi Arabia – General Manager, Technical Manager and Production Operatives.

AL-TOUKHI GROUP – RIYADH, SAUDI ARABIA – Power Transmission & Substation Projects. Senior Project Managers, Engineers & Business Development.

SEGI – SAUDI ENGINEERING GROUP INTL – provision of Engineers for various programmes in Saudi Arabia, petrochemical, oil & gas, refinery and power sectors.

SAUDI ARABIAN BECHTEL CO – Lead in house Discipline & Design Engineers ie. Process, Pipeline, Electrical, Mechanical, Civil Structural and Instrumentation

BROWN & ROOT NORTH AFRICA, AL NAHR, DONG AH, PRICE BROTHERS & SIEMENS – GMMR Water pipeline programme Libya – Civil Construction Projects, roads, reservoirs, pipeline, pump stations etc. Instrument Controls, Mechanical, Electrical & Civil Design, Mechanical Maintenance, Cost, Contracts, QS, Concrete Technology, Corrosion and Cathodic Protection Personnel.

CHRISTIAN INTERNATIONAL & CRADDOCK ENGINEERING – various engineering personnel for projects in Libya with Wintershall, Woodside, Veba, RWE, Waha, Repsol and Zueitina Oil Companies.

ZAKHEM CONSTRUCTION for various Civil Construction, Power Station & Pipeline projects plus hotel & hospital construction in Ghana, Namibia, Benin, Togo and Senegal.

SHAFA CONTRACTORS, YEMEN – Project & Construction Management personnel for marine terminal projects in Yemen, Dubai, Senegal, Mozambique.

NIGERDOCK & JAGAL – NIGERIA - provision of Senior Engineering Personnel, Construction Project Managers & Operations Managers, QA & HSE Mgrs.

KENTECH - SAKHALIN, RUSSIA & KAZAKHSTAN – Regional Manager, plus discipline Engineers for oil and gas facilities.

DUKIM – DUMEZ-KAMEL INTERNATIONAL – Dhahran International Airport, Saudi Arabia and LNG Project, Bonny Terminal Nigeria.


Extensive supply of personnel to FAR EASTERN PROJECTS such as Civil Construction (hotel, high-rise, leisure & office complexes), Roads, Highways, Bridges, Power Plants, Petrochemical, Oil Refineries, FCCU, Inspection, Quality Assurance & Control, Hydro-Dam, Sewage Treatment, MRT, Rail, Tunnels and Marina Projects throughout the Asian Continent including: South Korea, Hong Kong, Taiwan, Singapore, Malaysia, Vietnam, India, Pakistan, Bangladesh and Sri Lanka. Our clients include:- DOOSAN, GS ENGINEERING & CONSTRUCTION, BECHTEL, KENTZ PEREMBA, DAELIM, DAEWOO AND SAMSUNG CORPORATIONS.

PROFESSIONAL MANAGEMENT RESOURCES LTD
www.pmr-worldjobs.com
www.jobsinpower.co.uk
www.expatengineeringjobs.com

Email: info@pmr-worldjobs.com
Email: pmrl@btconnect.com


IMPORTANT: Please note new telephone numbers from Sept 16
From UK - 07484-287277 / 07484-4287275
From Overseas - 00-44-7484-287277 / 00-44-7484-4287275

Image courtesy of supakitmod/FreeDigitalPhotos.net