PMR WORLD JOBS - WORLDWIDE RECRUITMENT SPECIALISTS

PMR is a British Engineering Recruitment Agency specialising in the provision of Professional Engineers to the Civil, Building Construction, Oil, Gas, Petrochemical and Power & Water Industries in the UK and Overseas, including EPC Project Managers, FEED Design, Construction Managers and Lead and Field Engineers of all disciplines, Safety, Quality, QS, Claims & Contracts personnel.

Worldwide Engineering Jobs ... International Engineering Jobs … Engineering Recruitment Agency … Engineering Employment Agency ... Engineering Jobs Overseas ... Power Generation Jobs Overseas ... Oil and Gas Jobs Overseas ... Petrochemical Jobs Overseas ... Engineering Jobs Abroad ... Power Jobs ... Energy Jobs ... Expat Jobs ... recruitment consultants ... construction jobs overseas ... Project Manager Jobs .... Design Engineers … Mechanical Engineering Jobs .... Electrical Engineering Jobs ... Civil Engineering Jobs ... Instrument & Control Jobs ... QS Jobs ... HSE Jobs ... QA/QC Jobs .... Jobs in the Middle East .... Jobs in UAE .. Jobs in Saudi Arabia … Jobs in Africa .... Jobs in Asia ...

PROFESSIONAL MANAGEMENT RESOURCES LTD has been operating since 1985 and is actively involved in the recruitment of Western Manpower throughout the UK & Europe, Middle East, Far East and Africa. We continue to maintain an up to date database containing well qualified and professional engineering personnel. PMR can provide multi-disciplined EPC teams, both Field Discipline (Civil, Electrical, Mechanical, I&C etc.) and In-house Lead Design Engineers of all disciplines as well as Project Management, Construction Management, Commissioning, Operations & Maintenance, Administrative, Sales, Marketing & Business Development, Safety, Quality, Inspection, Cost, QS, Contracts, Planning, Inspection, Financial and Technical Support personnel, all of whom have extensive overseas employment experience.

We supply manpower to a varied range of industries including: Civil, Building Construction & Infrastructure, Roads, Railways, Bridges, Airports, Residences, Hotels etc., M&E/MEP, Power Generation, Renewable Energy, Power Stations, Water & Utilities, Desalination, Refinery, On and Offshore Oil, Gas, Petrochemical Plants, Process, Marine Terminal, Pipelines, Controls, LNG Facilities, Industrial, Production & Manufacturing, Transportation, Mining, Telecomms and IT.

PMR has many EPC Clients in the International Power Generation, Power Networks and Energy Sectors including Coal Fired, CFB, CCPP, CCGT, CHP, Gas Turbine & Thermal Power Plants, Nuclear, Renewable Energy, Biomass, Wind Farms, Substations, Transmission & Distribution, Overhead Lines & Networks, Hydro-Power, IWPP, & Desalination. Our experience is testament to our growing client portfolio. World power and energy sectors are enjoying an enormous growth pattern that will provide consumer and client companies alike sustainability throughout future years, incorporating Environmental and Green Technology. Please see our sister site www.jobsinpower.co.uk for further details of our Power Industry vacancies.

Please view our JOBS page for details of our current vacancies which are updated daily.

Candidates to apply for any of our vacancies, please forward your CV with details of your present location and earliest availability to: cv@pmr-worldjobs.com

If you are an Employer - please see Our Services page for details of our services.

For details of our Privacy Policy please see Contact Us page

Professional Management Resources Ltd, United Kingdom

Note New Telephone Numbers:
From UK - 07484-287277 / 07484-287275

From Overseas: 00-44-7484-287277 / 00-44-7484-287275

Sister Sites: www.expatengineeringjobs.com
www.jobsinpower.co.uk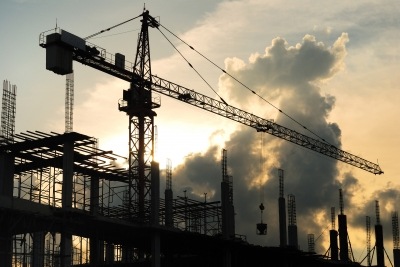 Image courtesy of 9comeback/FreeDigitalPhotos.net